As an applicant you can view EPF balance by using employees provident fund hotel through sms or by giving a missed call or even using EPF app.E passbook facility is now available on the EPFO website.E-passbook is an online version of PF status book where employees can check the PF status and transactions are recorded and online money transactions are tracked there.you will see the procedure of transactions which are made in the account are open in the e passbook month and date wise.
On the other hand, it is also related with additional details such as the name , date of birth of the employees.Active members will get accessibility of e passbook online. There is no passbook will be available for inoperative on negative balance accounts.To take the e passbook facility ,EPF subscribers will have to register themselves on the EPFO website and deliver all the required details.


UAN Customer Care
| | |
| --- | --- |
| Toll-Free Help Desk Number | 1800 11 8005 |
| Email ID | employeefeedback@epfindia.gov.in |
| Official ID | www.epfindia.gov.in |
| Help Desk Services Timings | 9:15 AM to 5:45 PM |
Benefits:-
You will print your updated passbook anytime anywhere.

On the other hand you can download your UAN card.

In other words,you will have to update your KYC records.
?
Using EPFO portal:You can check EPF passbook balance online through EPFO portal.

EPFO website where you require a key in your UAN (universal account number) ID and password.
Sending SMS:You will have to send an SMS with text as EPFOHO UAN ENG to mobile number 7738299899.
By providing a missed call: you can deliver a missed call 011 – 22901406 from your registered mobile number. After sometime you will accept an SMS providing you with your PF information.
EPF Balance Check Through Online portal:
To check your EPF account balance and other details, you can also log in to EPFO's member passbook portal. You need your Universal Account Number(UAN) to log in.
1. If you have your UAN, skip to the next step. If you do not have your UAN, go to the Member e-Sewa portal and click on the "Know Your UAN" link. You can find this link at the bottom of the login page. If your UAN is not activated, you can activate it by following the "Activate UAN" link just above the "Know Your UAN" link.
2. Go to either EPF passbook portal or you can access the same link using the Member e-Sewa portal as well.
3. Once you are on the passbook portal, Enter your UAN and password.
4. On the EPF passbook portal, after login, click on "Download/View Passbook" and you will be taken to your passbook. You can take a printout as well.
Using EPFO app:
Firstly, you have to download EPFO app then you can click on the member options after that you will visit balance aur passbook then you can enter your UAN and registered mobile number.
Recently, EPFO department has developed an application for the registered users. After getting you a number on the service page then you will receive OTP number to your registered mobile number.
How to epfo register online?
Off late, the facility is only available to the active members for whom the employer can upload the electronic challan cum return for the ways of 2018 onwards.
To avail e passbook, an EPF subscriber will have to register their account on EPFO portal.

The registration is not related to any username and password.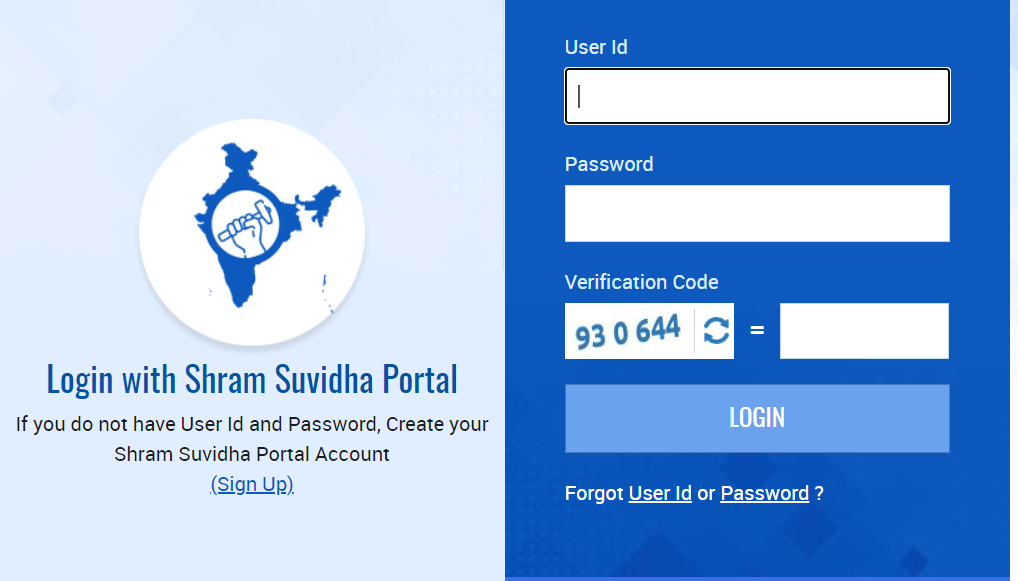 However,there is no requirement to make or remember any user ID and password.

You can use your registered mobile number or any of your following identification proof number like Pan Aadhaar bank account voter ID passport or driving licence to register for login.

After including your name and EPF account number you will have to click on get PIN.

The pin is provided to you by SMS. This PIN authorisation is needed each and every time so that you can download the e passbook and check for EPF balance.
Steps for UAN Allotment:-
As a member,you have to login to unifiedportal.mem.epfindia.gov.in.

Visit to the online Aadhaar verified UAN allotment on the bottom right side of the page.

You have to fill in your Aadhar number.

Now, you can press on generate OTP
Steps to check E-passbook:-
You have to login to www.epfindia.gov.in.

Visit to our services on the top left corner of the page. Choose for employees.

You have to choose a member passbook under services.

You will mention UAN and password.

Then,you will press on login.
Passbook will be available after registration at the unified member portal and changes will be required at the same post 6hours. We hope that you will get all detailed descriptions about EPF passbook from this site.It will help you to get various info.Get in touch with us in every aspect.